Business Impact of IFRS on the
IT & ITES Industry
Business Impact of IFRS on the IT & ITES Industry
20th August, 2022    |    3:00 p.m. to 5:00 p.m.
20th August, 2022
3:00 p.m. to 5:00 p.m.
Deduce the Impact of IFRS on Business Finance via:

Financial Ratios
(Debt-Equity, Current Ratio, ROE)
and their cascading effect on
contracts, debt covenants,
business operations

Net Profits
(Bottom- line impact)
due to IFRS Adoption

Valuation-
how a compliance mandate like
IFRS can positively (or negatively)
affect company valuations!
5 CRUCIAL COMMERCIAL IMPLICATIONS
of IFRS on IT & ITES Industry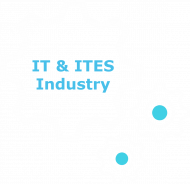 Ramifications of the new Revenue
Recognition Standard (IFRS 15) on
Contract Arrangement with Customers.

Real-world case studies
to demonstrate
the Changes in
Debt-Equity Ratio
&
Net Profits
due to IFRS 9 & IFRS 15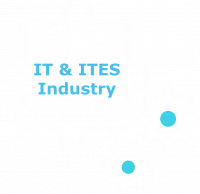 The key skillsets required to thrive
in the corporate world

The
key skillsets
required to thrive in the corporate world
What has changed in the valuation
of Intangibles (IAS 38) of the IT
Industry, including Software Licenses


What has changed in the valuation of
Intangibles (IAS 38)
of the IT Industry, including Software Licenses
Drafting Big-4 approved accounting
memos to corroborate management's
position.


Drafting
Big-4 approved accounting
memos
to corroborate management's position.
Why should you

attend this Workshop?
ConTeTra brings you a 2 hour high-impact workshop - power-packed with case studies, industry insights
and practical implementation aspects. Unlock the secret sauce (our revolutionary 7-step framework which is lauded
in the industry) to successfully integrate Business Finance and ERP with IFRS.
Trust us, we've implemented this same framework in scores of companies.
Assimilate how Technology can enable a Finance
Function in the organization
Uncomplicate the technically daunting IFRS 15,
IFRS 9 & IAS 38
Exponentially improve your confidence after understanding IFRS impact on the business commercials - Easily clarify doubts of your management, and team members
Unlock the secret sauce (our 7-Step Framework) to successfully implementing IFRS (with auditor and board approval!)
Why IFRS/ IndAS is a better indicator of a
company's financial health than the erstwhile IGAAP
Discern what to do in case of ambiguity about
the accounting treatment to be applied in your
organization
Get exposure to a whole new world of finance automation tools – and become a trailblazer in your organisation
Interact with an IFRS industry expert and network with a savvy group of ambitious finance professionals and leaders
Hear from Finance Professionals

on how
IFRS upskilling has benefitted them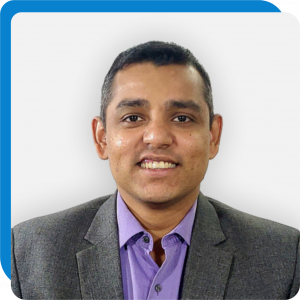 Global Finance Controller, Accounting advisory expert, Indian GAAP professional, and IND AS trainer.

With over 11 years of industry experience and having donned the hat of a Fin Controller for Geometric Ltd & HCL Technologies Ltd.

He is an author, a consultant, a trainer and an adjunct professor with Jindal Global University.

He has significant subject matter expertise in IFRS implementation and training projects.
What

BONUS MATERIALS
Will You Get Access To?

IFRS Guides to practical implementation for IFRS 9 (Templates, additional reading material)

Exclusive IFRS Course on our learning platform (INR 1299) – blended content with videos, e-books, quizzes and templates

Access to our Finance First Community – We only share relevant content, awesome insights & great career opportunities! (pinky promise).
Our End-to-End
LEARNING JOURNEY
JOIN hundreds of your peers & be industry ready at


tejas.savla@contetra.com,
rhea.singh@contetra.com