FIRST-OF-ITS-KIND
IFRS TRAINING PROGRAMME
WITH
A FOCUS ON IMPLEMENTABLE, PRACTICAL SKILLS.
UNLOCK a global career in financial reporting.
Duration: 3 Months | LIVE instructor-led | Online Classes (4 hrs / weekend)
Weekend Batch starting on
Don't Just Learn IFRS, Work on IFRS
with ConTeTra.
Don't Stop at IFRS Diploma, Become
an IFRS PRO.
Don't Stop at IFRS Diploma, Become an IFRS PRO.
500+ Job Opportunities in Financial Reporting Shared in 2021
1000+ Finance Careers Transformed in IFRS, Ind AS & US GAAP
20+ IFRS / Ind AS Implementation Projects Delivered since 2015
Our End-to-End Learning Journey for

IFRS PRO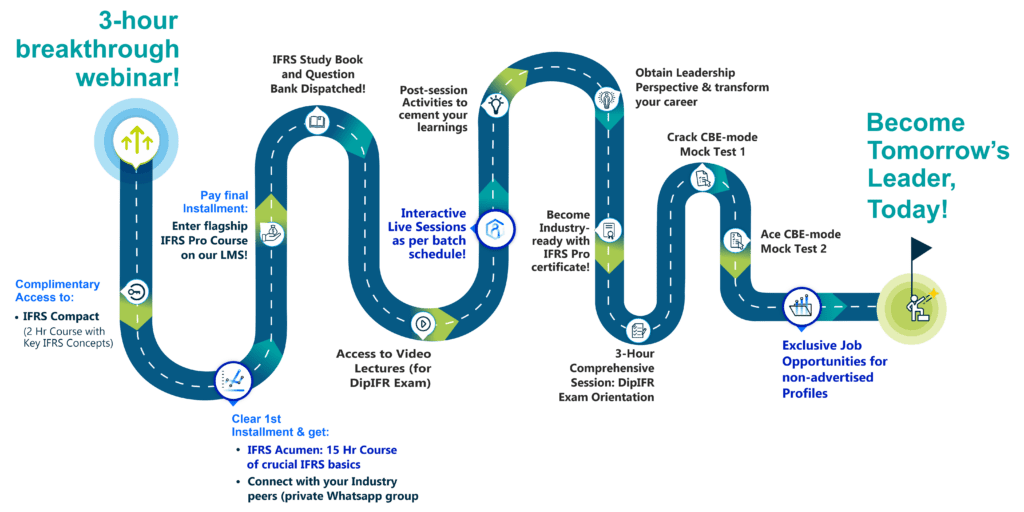 Our End-to-End Learning Journey for

IFRS PRO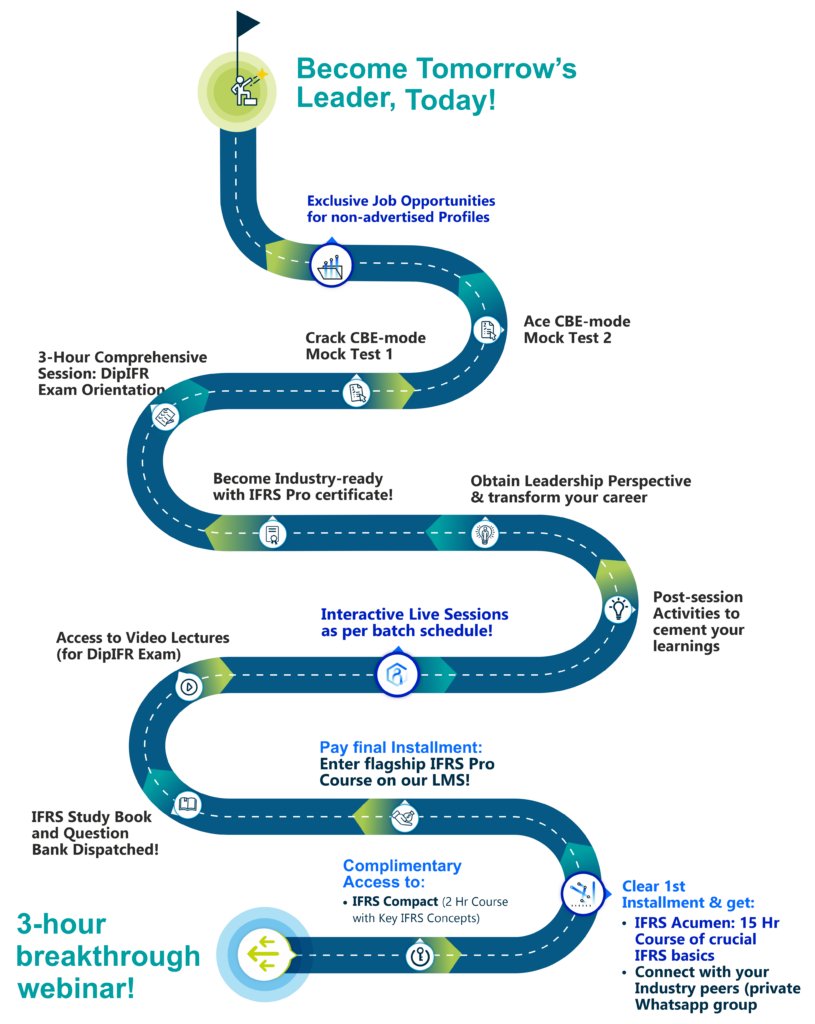 50+ Hours of LIVE online classes: Learn IFRS while getting mentored by industry leaders!
60+ Hours of on-demand video lectures: Watch at your leisure to strengthen miscellaneous IFRS topics!
Group activities, hosted assignments & networking sessions: Get clarity on concepts like never before.
Excel Templates, case-study based learning, introduction to Automation Tools: Explore a whole new world of IFRS implementation.
Complete assistance in ACCA registration (as registered learning partners, we will waive off entire registration fees!)
Finance Community: Exclusive finance community with CFOs, senior leaders & ambitious professionals – access to job opportunities, regular knowledge sharing & articulation of the skills required to grow exponentially in your career.
Learn how to demonstrate the bottom-line impact you bring to your company as a finance leader.
Special orientation session & Mock-Tests for DipIFR exam: Tips and tricks to ace the exam & plenty of CBE-mode practice
Illustrative Notes in simple, easy-to-understand language with Question Bank
With ConTeTra, you don't stop at Diploma in IFRS,
You become an IFRS PRO.
120+ countries have adopted IFRS! So whether you're:
Why should you
Enroll & Join

Are YOU looking for next level career progression in finance?

Looking to understand business perspective of IFRS to add strategic value to your team?

Do YOU get frustrated due to lack of a structured approach in dealing with financial reporting challenges?


Do YOU want to get upskill yourself & gain practical skills for preparation of Ind AS / IFRS financial statements with checklists & templates?


Do YOU want to reduce technical arguments with auditors?

Are YOU looking for job opportunities in finance? Is growing your professional network with top tier finance professionals a priority for you?

Want to emerge as the stand-out performer in your team and get faster salary hikes?
Experience

IFRS PRO

for yourself.

Formerly the global finance controller at one of India's largest software companies & author of the best-selling Ind AS book published by CNBC TV-18, Ramanujam possesses formidable subject matter expertise in IFRS. Ramanujam has successfully implemented IFRS in several reputed corporates from financial world, and is a qualified MBA (Finance), Accounting Advisory expert and Ind AS trainer.

With a flair for honing young talent keen on developing professional application of IFRS, Sarang brings in a vast IFRS experience. He has been able to successfully transition his on-job experience of dealing in audits, investigations, GAAP convergence and financial control function into a powerful medium of teaching. Apart from being a Chartered Accountant, he is also a certified Dip IFRS professional.

A Chartered Accountant with global work experience in varied industries, Zaheer's core competencies include financial controllership & process improvements. He has managed teams of over 150 from multiple geographies, led several Six Sigma Green Belt projects, delivered savings of over $250K, led complex audits like CMMI (Capability and Maturity Model Index) and EMA (Environmental Management Audit). He has also co-authored 20+ titles in audit and economics for leading publishers, and trained 350+ students on ACCA papers over last 5 years.
Ultimate Satisfaction For Our
IFRS Training Efforts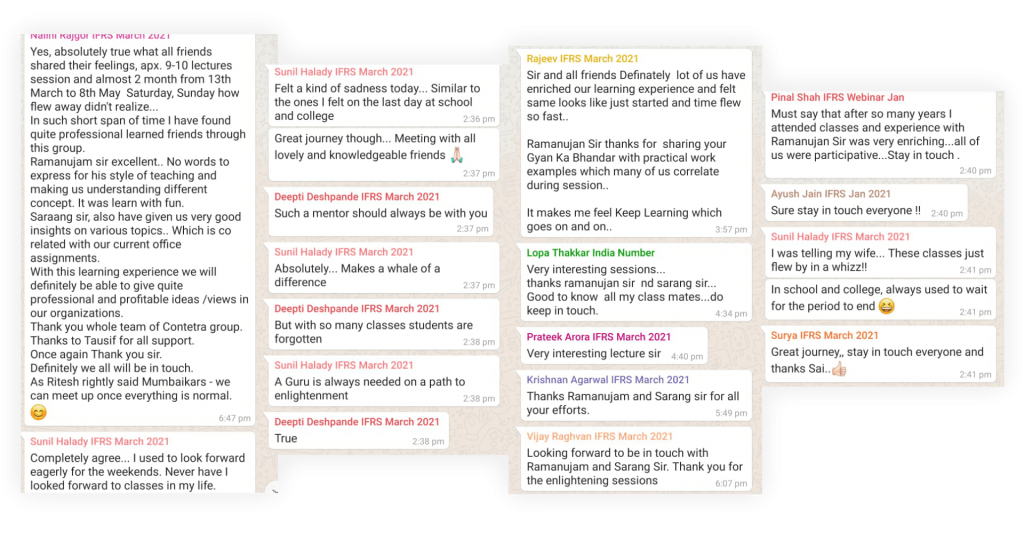 Register now, and learn along with other finance professionals
from across industries and practices: