Diploma in IFRS Online Certification Course
Seeking a global career in financial reporting?
Want to lock in that long-awaited promotion?
Is IndAS implementation in your company giving you & your team sleepless nights?
It's time to upskill yourself in IFRS.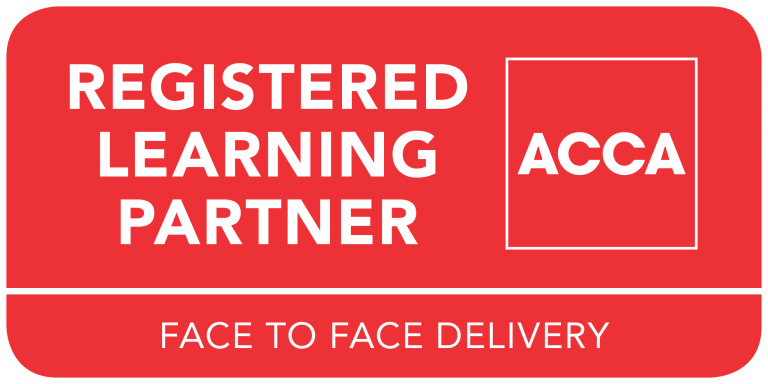 Diploma in
IFRS Online Classes
Weekend Batch starting on
22nd January 2022
(for 10 Weekends)
Job opportunities shared by ConTeTra
Professionals skilled in IFRS

60 Hours interactive LIVE

physical notes & questions bank

1 year access to learning platform & Whatsapp Group

from top industry experts




in exam registration with ACCA


With ConTeTra, you don't stop at Diploma in IFRS,
You become an IFRS PRO.
Dip IFRS is an international qualification developed by ACCA, The diploma in IFRS
training online gives you a competitive edge in the international
marketplace, by developing working IFRS knowledge, in-depth
understanding & practical application of the concepts and principles of
IFRS.
Get started by grabbing our free illustrative IFRS e-Book!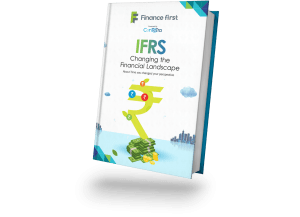 IFRS has been embraced by 120+ countries globally and it has become a necessity for finance & accounting professionals to upskill themselves in these International Financial Reporting Standards.

To survive in a post-COVID era, you need to be multi-skilled and explore cross- functional opportunities to add more value to your organization. IFRS is that high-value skill that the industry is looking for!

While your current or future organization might have embraced IFRS, it is critical for you to embrace IFRS practically & academically to ensure better IFRS implementation & support along with adequate compliances in financial reporting.

Make yourself industry ready by topscoring your Dip IFRS exam and mastering the practical aspects of IFRS!


Understand key differences between Indian GAAP, IFRS & Ind AS.

Preparing & presenting Financial Statements under IFRS.

Use Tools and Templates for a Structured Approach to provide solutions to Challenges in IFRS and Fin Reporting.

Be the Leader in Your Finance Team for Audit Closure, Strategic Advisory, Compliances, O Value Creation (for clients & company), & Revenue Generation
WHY Should YOU Enroll & Join



Are YOU looking for next level career progression in finance?

Looking to understand business perspective of IFRS to add strategic value to your team?

Do YOU get frustrated due to lack of a structured approach in dealing with financial reporting challenges?

Do YOU want to get upskill yourself & gain practical skills for preparation of Ind AS / IFRS financial statements with checklists & templates?

Do YOU want to reduce technical arguments with auditors?

Are YOU looking for job opportunities in finance? Is growing your professional network with top tier finance professionals a priority for you?

Want to emerge as the stand-out performer in your team and get faster salary hikes?
Keep a Tab on our 3-hour Power Packed Workshops on

Individual IFRS Standards Here
Glimpses Of Our LIVE
DIP IFRS Sessions
Ultimate Satisfaction For Our IFRS Training Efforts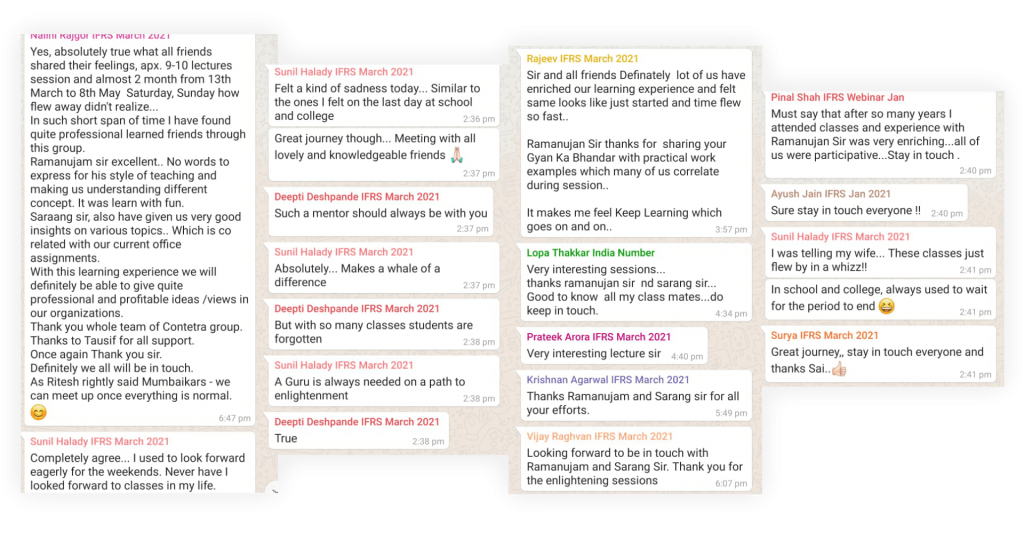 Register now, and learn along with other finance professionals from across industries and practices: