Seeking a global career in financial reporting?


  Preparing for that all-important interview or promotion?


  Looking to add strategic value to your finance team?

Want to understand IFRS but not sure where to start?

We know you're busy, so this first-of-its-kind course covers all critical IFRS topics in just 15 hours. No prior IFRS knowledge needed.
It's the breakthrough your finance career needs.

Lifetime Access to Complete Course.
15+ hours of recorded interactive sessions with real-life business examples
and cross industry case studies to learn IFRS quickly and effectively.
At your convenience!
Plus, Exclusive Bonus Content!

Illustrative Handbooks:
IAS 19: Employee Benefits

IAS 38: Intangible Assets
with
CFO Insights, Practical Case Studies and Visual-Aids

Interview Prep Guide for
careers in Financial Reporting
– The Insider Perspective on what you're expected to know

Strategic Insights into
IFRS Implementation – Understand IFRS impacts on financial statements at a glance
Become fluent in the world's most spoken accounting language.
Grab our illustrative IFRS Landscape e-Book today.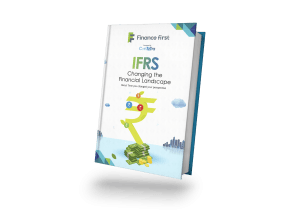 IFRS Acumen: The 15-Hour Crash Course.

Want to be IFRS conversant but not sure
where to start? We've got you covered.
Whether you're new to the topic or need a refresher, get
equipped to confidently manage a technical conversation about IFRS – all packed into one single product.

Business Anecdotes & Case Studies.
Looking for advanced knowledge? Each chapter has
illustrative examples from international companies
that implemented IFRS over the last decade!
We want to give you the practical skills you can apply immediately at work or for upskilling! No matter what
stage of your career or knowledge level you're at
– there's something here for everyone.

What's the big deal about IFRS?
Prepping for an interview? Looking to understand
how your role in the finance team is evolving? Get
up-to-speed with vital IFRS perspectives in the
fastest way.

For budding professionals, seasoned
executives, managers and students.
Crafted by subject matter experts with decades of
experience in financial reporting – this is an engaging
course to make you the "go-to-guy/girl" for IFRS insights.
What Our Learners Are Saying
IFRS Acumen: Meet Your Trainer
You are a student of finance, or a budding finance professional, so you want to find out what IFRS is all about, but don't have time for long courses.

" I know how you feel – that's why I designed this course to be short, but ruthlessly effective! "
The most important pieces of the jigsaw – seasoned executives and managers who need to understand the implications of IFRS in order to make effective decisions, comply with regulations and plan ahead –

" This course will equip you with all the information you need to make strategic decisions about IFRS for your company's future. "
To my fellow CFOs and industry veterans – there is plenty of opportunity for your business to grow.

" But are you aware that these opportunities come with an obligation to comply with International Financial Reporting Standards (IFRS)? "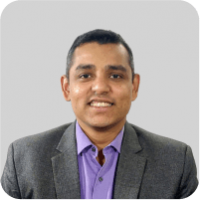 Mr. Ramanujam Narayan
CFO & Co-Founder ConTeTra Universal LLP
Formerly the global finance controller at one of India's largest software companies & author of
the best-selling Ind AS book published by CNBC TV-18, he is now CFO at ConTeTra Universal LLP,
a finance start-up with a niche in technical trainings and finance consultancy.
This course is loaded with real-life case studies & is taught by Mr. Ramanujam Narayan, a seasoned financial reporting expert
and it's guaranteed to make you feel like an expert too.